Contemporary, Folk
Ralph McTell UK - Streets of Oz Tour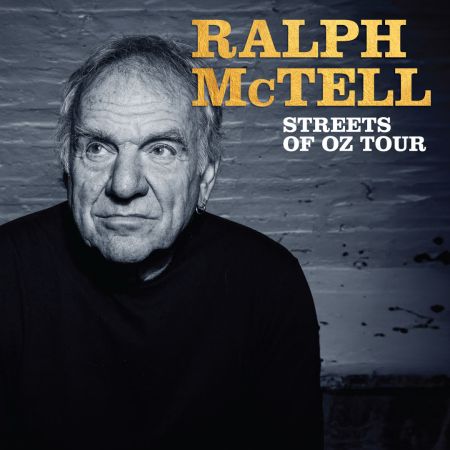 WEDNESDAY 28 FEBRUARY, 7pm
Returning to Australia for the first time in five years, English musical legend Ralph McTell will be armed with his guitar and the much-loved songs from his illustrious career that spans over six decades.  
The unassuming singer-songwriter is a prolific touring and recording artist with a knack for illuminating the present and the road ahead with a strong connection to a shared, storied, past. 

McTell is an artist who has always defined his own artistic term, his music emanating grace, experience and learning, natural poise and deep substance with harmonic and melodic riches contained in voice, songs and six stringed guitar glory.  
Audiences all over the world still flock to hear and sing along to the timeless classic that catapulted him to global fame. Fondly abbreviated to "Streets", the melodic beauty and cold hard truth of the song keeps it forever relevant. 
McTell also tells his incredible life stories to enraptured audiences with song and banter. From hitch hiking with Rod, then known as Mod Stewart, playing Isle of Wight Festival alongside Jimi Hendrix and Sly Stone, a crap game with Tom Waits in LA, an Ivor Novello and numerous folk awards. Prepare to be enthralled. 
Access & Inclusion: This is a COVIDsafe, accessible and inclusive event taking place on Gunditjmara Country. If you need assistance at the venue, please let us know when booking your ticket or contact us directly. 
Tickets:
Adult $77.50
Concession $67.50
Seniors $67.50
Music - Contemporary
$77.50
28 February 2024
120 minutes
19:00
Hamilton Performing Arts Centre
The Handbury Auditorium
All the Family