Children
Jugg Life - Workshop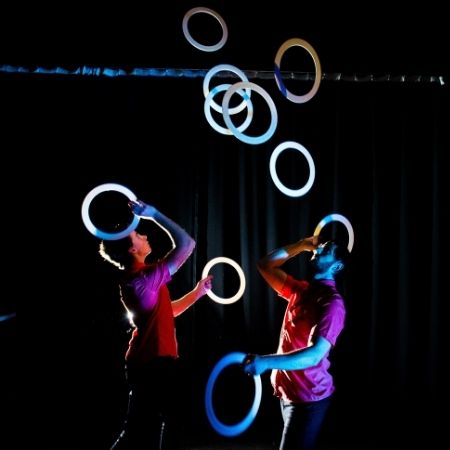 TUESDAY 21 SEPTEMBER, 3PM
Want to learn to juggle? Come along to the one hour workshop. (or see the show and stay for the workshop)
Juggling is for everyone! No matter your background, with a little bit of hard work you can learn. Jugg Life will take you through the steps for juggling three balls as well as how to break down technique and make tricks unique to you. Learn how to juggle and make tricks of your very own!
Limited participants though so you'll need to get in quick, once they're gone...
Workshop is appropriate for ages 5+ and runs for 1 hour.
Tickets:
Admit: $10
Want to see the performance too? Buy a ticket and get a free workshop ticket. (if not sold out) Buy Performance Tickets Here
To access the free workshop ticket - add the number of workshop tickets required to the basket then click on the above button and add the number of performance tickets to the basket. The workshop ticket price will be removed at the checkout.
$10.00
21 September 2021
60 minutes
3:00 pm
Hamilton Performing Arts Centre
The Handbury Auditorium
Suitable Ages 5+