Children
Jugg Life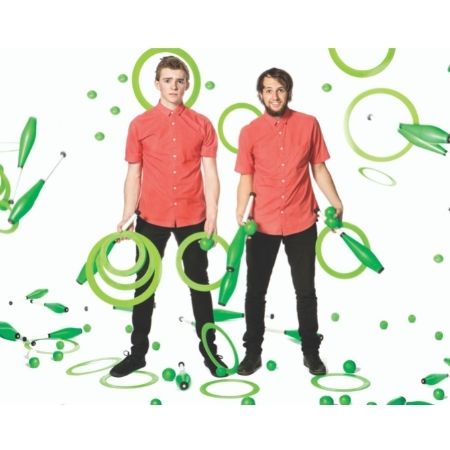 TUESDAY 21 SEPTEMBER, 2PM
Three words to sum up this amazing show: FUN EXCITEMENT AWE
An explosive fusion of juggling and dynamic live percussion with relentless energy.
Beginning with the simple beat of a drum and ending with the total mayhem of both performers keeping ludicrous numbers of props in the air, Jugg Life is an intense, non-stop escalation of skill and entertainment.
As sound melds seamlessly with world-class technical ability and energetic stage presence, the performers display precisely what we love about juggling in every way possible, incorporating competition, danger, music and teamwork.
Colourful, visual, turbulent and fun, Jugg Life is a show for the entire family.
Tickets to workshop are complimentary when buying tickets for the performance. To claim your free workshop ticket select your performance tickets and add them to the basket then go to the Workshop (click on the button below) and select the number of tickets required and add them to the basket. The price will be adjusted at the check out.
Workshop ONLY tickets are available at $10 each
REVIEWS ⭐⭐⭐⭐⭐
 'A show full of laughter that will have you in awe of their spectacular skill' Aspire Magazine, Naomi Giatas
Tickets:
Admit: $12 (includes Workshop, limited workshop tickets available)
Workshop ONLY: $10 (limited tickets available) Workshop Tickets Here
Children
$12.00
21 September 2021
50 minutes
2:00 pm
Hamilton Performing Arts Centre
The Handbury Auditorium
All the Family