Comedy
Jude Perl: I Have A Face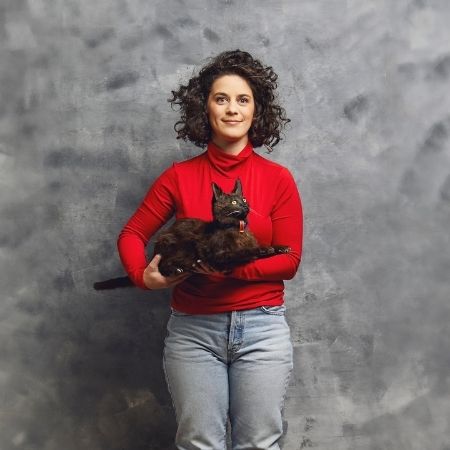 THURSDAY 21 OCTOBER, 7.30pm
Ever wondered if you're doing it right? Well did you read the label?
Life didn't come with a label, but you will be told your whole life how you should behave or who you should be. You will be told that if you have a problem, there's a quick fix you can buy... but somehow the problem doesn't ever seem to really go away.
Jude Perl's insight into her personal and relatable mental health struggles of being an adult, will make you want to sing along, cry and laugh all at once. Sometimes labels are super useful, particularly when you're washing your fave jumper. But at other times, labels can halt your growth and supress you're very existence. Jude reminds us when to be aware of these labels, and when the labels are totally useless–and most importantly, that we are not alone. She'll talk about some tough stuff, make you laugh and make you feel truly human.
Jude Perl is a Melbourne based songwriter and comedian. In her home-town, she has created a name for herself by writing and performing hilarious,yet brutally honest, stream-of-consciousness style lyrics,set to undeniably catchy and wellcrafted songs.
REVIEWS ⭐⭐⭐⭐⭐
'These songs are not only funny, but also infinitely better composed than many of the songs on commercial radio' (AU Review)
'One of the most insanely clever, comical and talented comedians I may have ever stumbled across... It was the comedy show I had been dreaming about... Jude, you made me laugh, cry and then do that weird laugh-cry thing where you aren't exactly sure what emotions you're feeling but snot and tears are dribbling down your face yet you're still laughing.' AUSSIE REVIEW (5 Stars)
Tickets:
Adult $39
Senior: $37
Concession $35
Under 30 $31
*Friends of Hamilton Gallery - 10% off full ticket price
*Must be a current member
Comedy
$39.00
21 October 2021
60 minutes
7:30 pm
Hamilton Performing Arts Centre
PACked Stage Gig
Suitable Ages 15+

Contains occasional course language, mild sexual references, very mild drug references, and themes relating to mental health (anxiety/depression)