Music
Sing A Song Of Sixpence
Songwriters in the Round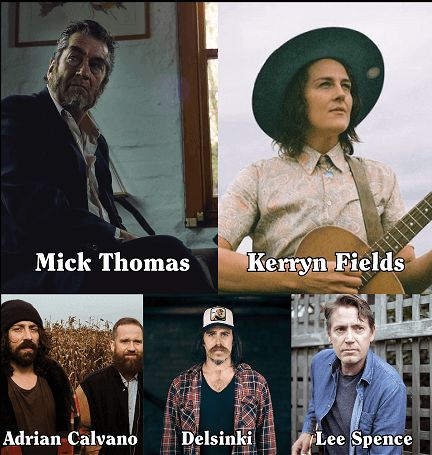 THURSDAY 26 AUGUST, 8PM
A beautiful night and a songwriter's delight.
Join Mick Thomas, Kerryn Fields, Adrian Calvano, Delsinki, Lee Spence along with James Macauley (The Lagerphones) and Matt Pitman (The Settlement) for lovers of live music.
You'll be seated around the performers - think sitting around a campfire and you'll be close to what it will feel like.
Being there the first time a song is performed in public is always special and songwriters have for a long time, tried their wares on the St. Kilda faithful. This tradition continues at Hamilton with Sing A Song Of Sixpence. Songwriters will perform, showcasing their material whilst being accompanied by different instrumentalists. A truly intimate experience for lovers of live music!
Tickets:
Admit $38
*Friends of Hamilton Gallery - 10% off full ticket price
*Must be a current member
Music
$38.00
26 August 2021
80 minutes
8:00 pm
Hamilton Performing Arts Centre
PACked Stage Gig
Suitable Ages 15+